Hyperoptic partners with house builder to deliver FTTP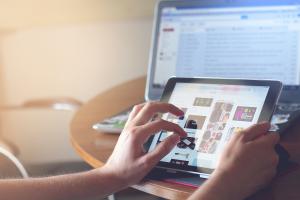 Fibre broadband ISP Hyperoptic has announced a partnership with house builder Avant Homes Group, through which the provider will help deliver gigabit capable broadband to around 2,000 households across 22 Avant Homes development sites.
Chesterfield-based Avant Homes operates across the North East of England, Yorkshire, the Midlands and Scotland. It currently has 57 live site developments and builds around 2,000 houses each year.
Hyperoptic's network currently covers areas in 43 towns and cities across the UK, connecting more than 400,000 premises UK-wide. Buyers who move into an Avant home with a Hyperoptic connection will receive their first three months of connectivity free of charge, the ISP has said.
Hyperoptic's Senior Director of Business Development Liam McAvoy commented: "We are delighted to welcome Avant Homes on board as a new Hyperoptic partner. Broadband has become an essential utility that we rely upon to work, learn and socialise every day. However, not all broadband services are equal. We pride ourselves on bringing together hyperfast full fibre broadband services, underpinned by market-leading customer service that is demonstrated by our 5* Trustpilot score."
Meanwhile, John Gilbert, Technical Director at Avant Homes Group, added: "Changing lifestyle trends and working habits means that the reliance and need for fast and reliable connectivity at home is a bigger priority than ever for our customers. We are very pleased to partner with Hyperoptic as part of our commitment to providing all our new homeowners with gigabit broadband as standard and as soon as they move into one of our homes."
"Hyperoptic is renowned in the property sector for being a trusted full fibre delivery partner – they clearly care about working in tandem to ensure that the new resident has a seamless experience as soon as they move in. Its customer-focused values are a perfect match with our own."