Hyperoptic FTTP rollout passes milestone of 100,000 new build homes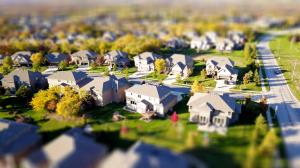 Internet service provider Hyperoptic has announced that it has now connected its full-fibre broadband to over 100,000 new build properties in the UK. The announcement marks a key milestone for the city-focused broadband provider, which is aiming to connect a further 100,000 new build premises over the next 12 months to its full-fibre network.
Liam McAvoy, Chief Operating Officer at Hyperoptic, said: "Our approach to new build installation makes us unique within the broadband industry. We measure our success on delivering on time, every time. The timescales and stakeholders involved in a new build development are often highly complex, and we have developed processes and relationships that enable us to work in tandem with developers so that they get a great experience as well. Hitting this milestone is incredibly rewarding and, once again, showcases that our team is market-leading in every respect."
Hyperoptic, which has now covered a total of over 900,000 premises in the UK has recently partnered with Bellway Homes to provide broadband to all its future new build homes across the UK, which will be over 11,000 homes a year. The company works with over 250 developers and has signed nationwide partnerships with firms including Barratt Developments, Avant Homes and CALA, which covers all of their new build housing portfolios.
Today's milestone of connecting over 100,000 new build homes is part of Hyperoptic's plan to cover two million UK homes by the end of 2023. Its plan to add 100,000 more new build homes over the next 12 months is part of its wider plan to connect a further 400,000 premises by the end of this year.
All the new build homes that Hyperoptic connects will come equipped with a router and a three-month trial, which means that residents can connect to their WiFi as soon as they move into their new home.