Hyperoptic delivers full fibre broadband to Southampton council tenants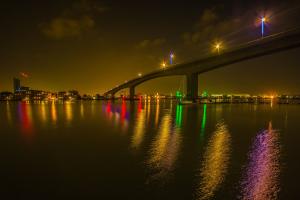 Full-fibre network provider Hyperoptic has announced that it will connect thousands of Southampton City Council social housing tenants to its network following a new supply agreement.
Hyperoptic began building its Southampton network in 2016 and since then has been expanding in the city mainly via private sector properties. The ISP's new wayleave (legal access) agreement enables it to extend its network to council-owned properties like social housing.
The provider has now announced that it has expanded its Southampton network to 4,000 council homes, with a further 2,000 set to be connected in the near future. Hyperoptic has also extended its connection to 14 community centres, where the general public will be able to access its network for free.
Hyperoptic Senior Director of Business Development Liam McAvoy said: "Fast and reliable broadband has the power to change lives and having access to it is an opportunity that we believe everybody deserves. We're committed to bridging the digital divide and setting the best practice for the broadband sector – by following through on what we say and getting people connected, no matter whether they're in a private or social home."
Councillor Satvir Kaur, Cabinet Member for Homes and Culture, Southampton City Council, commented: "With more people working and learning from home, and needing a reliable internet connection to stay in touch with friends and family, an advanced digital infrastructure has never been more important. I'm therefore very grateful to Hyperoptic for making this service available to our tenants, investing in Southampton and supporting our ambition to become a leading digital city."
Hyperoptic's network is currently present in 43 towns and cities across the UK, covering over 400,000 premises. The provider has said it aims to cover 2 million premises in the UK by the end of 2021 and 5 million by the end of 2021.
According to the company's Digital Connectivity Social Value Calculator, Hyperoptic is creating more than £1.2 million in "social value" through its Southampton roll-out. Hyperoptic's calculator tool, launched earlier this year, aims to give councils the ability to quantify, in financial terms, the benefit of rolling out full-fibre broadband.