Government to launch £4m "Fibre in Water" fund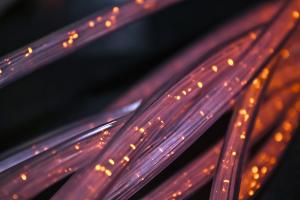 The UK government has announced the launch of the £4 million "Fibre in Water" fund, which will be used to back trials running fibre broadband cables through water mains. The fund follows a review in which the government sought to assess how existing infrastructure networks could be used to improve full fibre availability in the UK.
It is hoped that running cables along water lines will help the government in its aim to deliver fibre to rural areas of the UK, while also minimising the disruption caused by digging up roads to lay cables and reducing the costs of building new networks. It has also been suggested that such projects could help water companies to reduce water loss by connecting sensors to fibre cables to help detect leaks.
"Fibre in Water" will run for three years with the aim of helping "cutting-edge innovators to trial what could be a quicker and more cost-effective way of connecting fibre optic cables to homes, businesses and mobile masts, without the disruption caused by digging up roads and land". The fund will be taking applications until October 4 2021. A consortium of companies will then be selected to deliver the trial project.
Broadband infrastructure work represents around four-fifths of industry costs when building new networks, according to the government, creating a significant obstacle to spreading gigabit-capable connectivity across the UK.
UK Digital Infrastructure Minister Matt Warman said: "The cost of digging up roads and land is the biggest obstacle telecoms companies face when connecting hard-to-reach areas to better broadband, but beneath our feet there is a vast network of pipes reaching virtually every building in the country.
"So we are calling on Britain's brilliant innovators to help us use this infrastructure to serve a dual purpose of serving up not just fresh and clean water but also lightning-fast digital connectivity."