Government reveals time frame for Project Gigabit Phase 3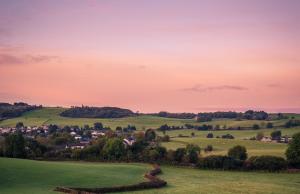 In its Project Gigabit Delivery Plan: Autumn Update, the government's Department for Digital, Culture, Media & Sport (DCMS) has announced that the £5 billion project has passed its halfway mark. The project has now achieved 57 per cent coverage, up from under 6 per cent in 2019, with 17.5 million UK properties now covered.
The DCMS has also revealed the sequencing and dates for Phase 3 of the project, which will deliver gigabit-capable broadband connections to up to 567,000 premises in rural areas of England. The update also includes details of an £8 million full-fibre investment in Scotland announced in the Autumn Budget.
Phase 3 will focus on rural areas in Essex, Lincolnshire, Herefordshire & Gloucestershire, North Yorkshire, Cheshire, Dorset, Devon & Somerset. The estimated procurement start dates for the rollouts have been disclosed, but remain subject to change and the DCMS adds that the size, order and timing of the phase is expected to potentially vary significantly as it receives clarity on commercial plans and feedback on initial procurements.
The procurements in Cheshire, Devon & Somerset and Herefordshire & Gloucestershire have estimated start dates of February to April 2023. The Dorset, Essex and Lincolnshire procurements are estimated to start between May to July of 2023, while the start date for Northern North Yorkshire is estimated as August to October 2023.
Digital Secretary Nadine Dorries said: "The latest stage of our £5 billion Project Gigabit plan will help hard-to-reach homes and businesses out of the broadband slow lane and plug them into the fastest and most reliable connections available."
"This investment is levelling up in action – building new internet connections in our rural communities so people have the speed, reliability and freedom to live and work flexibly, and take advantage of new technologies."
As well as the updates on Phase 3 of Project Gigabit, the government has also announced that £8 million of the project's funding will be allocated to help deliver a full fibre connection to 3,600 premises in parts of northern Scotland including Aberdeenshire, Angus, Highland, Moray and Perth & Kinross.