Government hails survey claiming half of UK premises can access gigabit broadband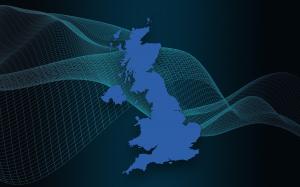 According to a new study carried out by ThinkBroadband, slightly over half of UK premises (50.2 per cent) can now access gigabit-capable broadband. The milestone means that more than 15 million premises can now access broadband speeds of at least 1 Gbps.
The figure represents a major increase from 2019, when just 6 per cent of UK premises had access to gigabit-capable download speeds. The increase comes following the start of the government's £5 billion Project Gigabit, through which it is aiming to connect the UK's hardest-to-reach premises.
Commenting on the results of the new research, the government revealed some of the areas that have seen the biggest increases in gigabit coverage over recent years. West Dunbartonshire in Scotland had just 1 per cent availability in July 2020, but 95 per cent of premises can now access a gigabit connection.
In Stourbridge, Worcestershire, coverage stood at 0 per cent in January 2020, but has now increased to 96 per cent. Meanwhile, Solihull in the West Midlands saw its gigabit availability jump from 3 per cent in January 2019 to 93 per cent this year.
Nadine Dorries, Digital Secretary, commented: "We've passed the halfway point in our national mission to level up the UK with lightning-fast gigabit broadband. Millions of people can now access the fastest, most reliable internet connections, allowing them full advantage of new technologies over the next forty years."
"Thanks to the work of industry and our record £5 billion investment, we are making phenomenal progress in the Prime Minister's infrastructure revolution."
ThinkBroadband Editor Andrew Ferguson added: "We are pleased to see the UK break through the 50 per cent mark for gigabit availability, and if existing plans from providers come to fruition, we are looking at 65-68 per cent gigabit coverage in early 2022."
"The next few years are going to be transformative for the UK broadband market, with many full-fibre networks being built, and we look forward to mapping all of them and ensuring the public can easily see what their broadband options are."