Government connects more than 1,000 schools to full-fibre broadband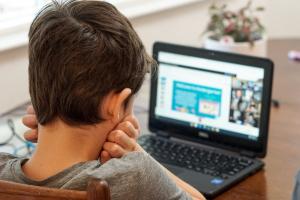 The UK government has announced that 1,084 schools in rural parts of the country have been connected to gigabit-capable full-fibre broadband. The investment began in 2019 under the Local Full Fibre Networks (LFFN) plan, with £210 million in funding and the support of several network operators and ISPs, including Openreach.
The work started by LFFN is now being continued under the government's £5 billion Project Gigabit programme. An additional £110 million in funding has been set aside under Project Gigabit, with the aim of connecting a further 884 UK schools to gigabit-capable broadband by March 2022.
The connections made thus far have been focused on communities which are currently not being targeted by commercial FTTP rollout plans. This infrastructure, along with additional investment, could potentially be used to expand FTTP into other premises in the immediate communities. The government says that the school connections have put an additional 1.5 million premises within 200 metres of a fibre cable.
UK Digital Secretary Nadine Dorries said: "We are levelling up pupils' and teachers' access to the fastest future-proofed broadband, giving hundreds of schools better access to important learning opportunities, no matter where they live."
"The Government is on a mission to connect the country to next-generation networks. Today's announcements will help harness the huge potential of 5G and future wireless networks such as 6G to supercharge our plan to build back better."
Schools Minister Baroness Barran added: "It is great to see schools being prioritised for these transformational broadband connections, which alongside our £30 million pilot programme to install the latest Wi-Fi infrastructure in schools, will help bring out the full potential of technology in our classrooms."
LFFN has also been used to bring connections to other public buildings, including hospitals, libraries, museums, leisure centres, GP surgeries, council premises and fire stations. The programme is said to be on track to deliver connections to around 6,800 public sector premises throughout the UK by the end of March 2022.