Giganet joins CityFibre network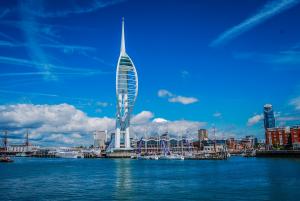 CityFibre has announced that Giganet has joined its full fibre networks and will provide gigabit-capable home broadband across the south of England. Giganet will become the latest ISP to become a customer of CityFibre's £4 billion Gigabit City Investment Programme.
Hampshire-based Giganet will become the latest ISP to join CityFibre's rapidly expanding UK-wide network. Giganet's services will initially be offered in Portsmouth, Reading, Plymouth, Swindon, Crawley and Horsham, with the first customers expected to be connected to its network in early 2021.
CityFibre CEO Greg Mesch said: "We are thrilled to be adding Giganet, already a valued customer, to our growing list of ISPs now offering full fibre services to homes as well as businesses. The launch of their full fibre broadband services in the New Year will be great news for people living across the South of England."
"With ISPs continuing to join our networks, CityFibre is fast becoming the infrastructure of choice for full fibre home broadband. We are currently mobilising or building across 67 towns and cities nationwide and have plans to reach up to 8 million premises by 2025."
"These world-class networks are creating a scaled competitive ecosystem for ISPs that will result in greater choice for ISPs, better services for consumers and a better outcome for the entire country."
Giganet CEO Andrew Skipsey said: "This announcement will bring Giganet's full fibre broadband services to hundreds of thousands of homes across the South. Building on our huge experience of offering full fibre home broadband, this partnership will ensure we can connect even more people in previously poorly served areas."
"With our focus on great value packages, local engagement, and well-proven customer service, we expect to see huge demand."
"This announcement builds on our well-established partnership with CityFibre over who's networks we have offered full fibre services to businesses since 2018. In Portsmouth, our local city, we have been awarded both Original Launch Partner and City Champion status, reflecting our commitment to and success in unleashing the benefits of full fibre connectivity."