Giganet announces major FTTP expansion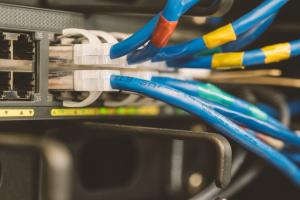 Giganet has announced plans to add an additional 22 cities to its existing FTTP partnership with CityFibre.
According to the company, it plans to serve more than 1.8 million homes in the South of England. Locations include Bath, Bournemouth, Ipswich, Peterborough and Worcester.
The expanded plans follow news that Giganet has begun work on its full fibre network, which was funded with the help of £250 million from Fern Trading.
Portsmouth was reportedly the first location targeted by Giganet, and one of five initial CityFibre locations to feel the benefits of the funding.
Commenting on the news, Giganet chief executive Jarlath Finnegan said: "Our latest expansion with CityFibre will allow us to connect more homes than ever across the UK, with honest and straightforward access to the best full fibre broadband.
Mr Finnegan added that the firm is proud of its latest plans, which will see it expand its services across significantly more of the UK. He said: "Coupled with our recent £250m investment project, we're very proud of the steps Giganet is taking to become one of the country's leading Internet Service Providers."
CityFibre chief executive Greg Mesch also commented on the expanded plans, stating that it is proud to be part of a project that will see full fibre broadband delivered to millions of homes across the south of England and beyond.
He said: "We are proud to be offering a new, world-class digital infrastructure platform for ISPs that provides them with improved products and economics, and a true competitive advantage. Giganet's rapid expansion demonstrates the massive potential for new, dynamic and exciting brands to seize the full fibre opportunity."
Work has already commenced on Giganet's broadband project, with towns and cities in Hampshire, Wiltshire, Dorset and West Sussex already seeing the impact of the investment.