Gigaclear completes £21m West Oxfordshire FTTP build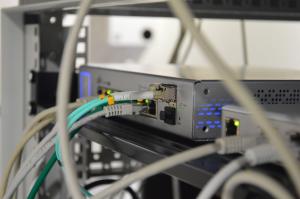 Rural-focused ISP Gigaclear has announced that it has completed its Fibre-to-the-Premises (FTTP) network rollout, undertaken alongside West Yorkshire District Council (WODC). The build means that around 16,000 more premises in rural areas of West Oxfordshire can access a gigabit-capable FTTP connection.
Gigaclear's West Oxfordshire project began in 2017 when the company struck two agreements with the WODC. The agreements included Gigaclear's own commercial FTTP investment across the region, alongside work supported by public investment.
Originally, the project aimed to provide access to a connection for over 10,000 premises. The initial contract, supported by £3.1 million from the WODC and Building Digital UK, along with £5 million from Gigaclear, targeted 4,600 premises. Furthermore, Gigaclear invested a further £8 million connecting 5,700 West Oxfordshire homes to its FTTP network.
The completion of the project, however, has revealed that a total of £21 million was invested, with around 16,000 premises connected (10,460 by Gigaclear and 4,788 under the WODC contract). Gigaclear has said that it will continue its commercial work in West Oxfordshire, aiming "to double its reach to more communities in the region" by 2023.
Gigaclear Programme Manager Celina Joiner said: "We worked in partnership with West Oxfordshire District Council to deliver this £21 million project. It's satisfying to know the hard part of the job's done, and it's a been a huge investment on our part – we contribute approximately £10 for every £1 of BDUK subsidy to connect some of the most rural communities."
"But the most significant thing is knowing how so many people can now access ultrafast broadband after years of dealing with painfully poor internet. The pandemic truly underlined how important a fast, reliable connection is, especially in historically underserved areas of the county."
"Although our project with the West Oxfordshire District Council is complete, we're still very active across West Oxfordshire building with commercial investment and continuing our important work in some of the region's most remote communities."