Gigabit broadband rollout begins in Pembrokeshire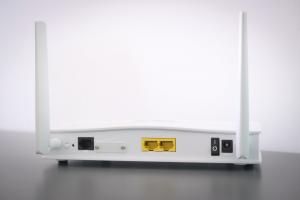 Pembrokeshire County Council has announced that it has begun four new pilot schemes to deliver gigabit-capable full fibre broadband to rural premises in the areas.
The pilot schemes, which are being undertaken with broadband ISP Broadway Partners, have begun with the installation of the first full fibre cabinets at St Ishmaels and Woodstock Cross, to serve the surrounding areas of Dale, New Moat and Ambleston.
Currently, the council claims that around 88 per cent of Pembrokeshire premises are able to access superfast broadband speeds of 30 Mbps or more, but ultrafast coverage (100 Mpbs+) is available to just 6.6 per cent. Moreover, 2.5 per cent are currently said to be only able to access speeds of less than 2 Mbps.
To combat this, the Pembrokeshire County Council has committed £2 million in funding for its Digital Connectivity Programme, which will also benefit from £4 million in public Local Full Fibre Networks funding to improve connectivity for public sector premises.
Councillor Paul Miller of Pembrokeshire County Council said: "I know we'll never be the best-connected county in terms of road or rail, but I do believe we can be among the best connected digitally and the economic benefit of achieving that is too compelling to simply leave it to others."
"To that end I have committed the authority to delivering gigabit-capable fibre across the whole of the county by 2023 and the installation of these cabinets is the first, on the ground, step in making that a reality for our communities. Residents in our pilot areas can look forward to being connected to gigabit speeds over the coming months and I have recently approved the widening of the programme beyond the pilots and in to full delivery."
"Our recruitment of four new Broadband Engagement Officers has been followed by the selection of the next six project areas, underlining that despite the difficulties of COVID we are committed to this project and to delivering ultrafast broadband to Pembrokeshire."
Over the coming months, the projects will extend full fibre coverage to the areas of Herbrandston, Wiston, Slebech, Maenclochog, Llanycefn and Nevern.