Gigabit broadband network goes live in Stoke-on-Trent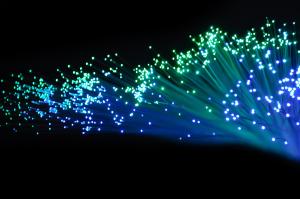 Over 2,000 Stoke-on-Trent homes will now have access to gigabit-capable FTTP broadband resulting from a £19.2 million partnership between Stoke city council and Swedish firm VXFIBER (VXF).
The partnership will deploy a 60-mile-long gigabit-capable network to eventually cover 100,000 premises across the city. The original announcement forecast that the network would cover the whole city within three years (by October 2022 from the time of the announcement).
The FTTP network has now gone live in the Weston Coyney area, with Burslem and Bentilee scheduled to follow towards the end of 2020. When completed, the network will make Stoke-on-Trent one of the UK's first gigabit-capable cities.
Under the partnership, VXF is contracted to build and operate the network infrastructure, while the city's Private Optical Network will be under the council's ownership. £10 million of funding came from VXF itself, along with £9.2 million from the UK government's Local Full Fibre Network Scheme (LFFN), which will go towards the public sector side and Dark Fibre.
LilaConnect, the UK subsidiary of VXF, will be responsible for the marketing, sale, installation and maintenance of connections from the new network to premises.
VXFIBER Chairman Mikael Sandberg commented: "We're thrilled to announce LilaConnect going live in Weston Coyney. Construction works on the ground across Stoke-on-Trent is progressing extremely well, and the early signs of interest has exceeded our expectations."
"Access to gigabit connectivity is an integral part of 21st century living. But it's much more than just streaming video and music or online shopping, it's also about transforming communities with improvements such as better access to employment, education and healthcare."
"I'd encourage everyone who can, to switch to the new technology and take advantage of the many benefits that full fibre brings."
Councillor Janine Bridges, cabinet member for education and economy, commented: "We're delighted that more than 2,000 homes in Weston Coyney now have the potential to access some of the fastest broadband anywhere in the country."
"We are privileged that Stoke-on-Trent has been chosen as one of the first cities for the installation of this exciting new full fibre network and is one of those now leading the way nationally. This will future proof our city and transform communities."