FTTP coverage now reaches 5 per cent of UK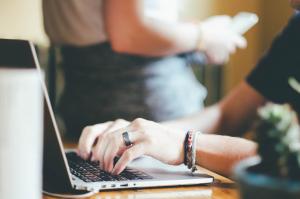 According to telecoms regulator Ofcom, full fibre-to-the-premises (FTTP) broadband has now reached 5 per cent of all UK premises.
In its latest Q2 2018 report, Ofcom found 1.4 million premises across the country now have access to full fibre broadband. This is a 5 per cent increase to the statistics in the Connected Nations research report published in December 2017.
Ofcom said: "Full-fibre networks can deliver faster speeds, are more reliable and provide a more consistent performance, with speeds closer to those advertised."
In June last year, the number of properties unable to access adequate internet connections at download speeds below 10Mbps has fallen to 860,000, or make up just 3 per cent of the whole country.
The regulator's data have proved to be particularly useful in quantitatively surveying the progress made in deploying fixed line internet services and 4G mobile networks, and in the government's assessment of market trends and improvements.
"We are continuing to work with government and industry to drive further investment in full-fibre – including introducing new rules to make it cheaper and easier for companies to lay full-fibre networks. We therefore expect the availability of full-fibre to rise."
The statistics also found that the number of premises receiving superfast broadband (speeds above 30Mpbs) had risen to 93 per cent, and those accessing ultrafast broadband (more than 300Mpbs) had reached 48 per cent.
The attraction of full-fibre has also started to appeal to institutional investors, with Hyperoptic now receiving a significant investment to extend its network back in August. Similarly, CityFibre was bought for more than £500m by venture capitalists in April.
The proposed universal service obligation (USO) will also push up the figures, as those who cannot currently afford an internet connection with speeds higher than 10Mpbs will have the legal right to request and receive one worth up to £3,400. The USO provider will be named by the end of 2018.