FTTP broadband installed in remote areas of Scotland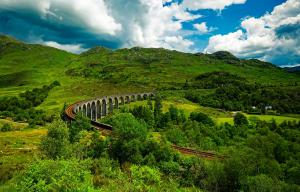 Fibre-to-the-Premises (FTTP) broadband is now available to remote areas of Orkney, Shetland and the Western Isles, making them the first to benefit from Openreach's new 1 Gbps FTTP broadband technology.
FTTP is the best available service for residential broadband and has a huge capacity that can cater for the data needs of today as well as providing businesses with the right tools for online operations and future growth.
FTTP installation to new housing developments of 30 or more homes is being undertaken at no cost by Openreach and has been taken advantage of by property developers in the area.
Andrew Hepburn, Openreach's Fibre Delivery Director for Scotland, said: "We've been honing our skills on full-fibre rollout in places like Altnaharra in Sutherland. New, more efficient techniques and equipment we tried out there are now helping us to deliver full-fibre networks to other rural places.
"We've cracked some challenges to bring FTTP to these island sites, like shipping out specialist equipment to Shetland to blow the delicate, glass fibres through underground piping. When you buy a new home, you expect the best of everything – and residents will find their new homes are among the best-connected in Scotland.
"We're on a mission to bring decent broadband to everyone in Scotland, and we've recently dropped our wholesale prices to help stimulate the fibre broadband market."
Although, this particular expansion may seem like a small deployment when compared to other projects, the difficulty of bringing a technology like FTTP must not be overlooked. To implement FTTP in Shetland alone involved the installation of more than 1,300 metres of cable.
At this stage, engineers have installed around 5,900 metres of the new fibre cabling for the new sites, and plans may be in the works to extend ultrafast broadband connectivity to nearby areas, effectively replacing the slower and older Fibre-to-the-Cabinet (FTTC) services in the area.