FTTH Council Europe unveils Market Panorama 2020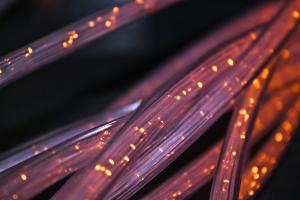 The FTTH Council Europe has revealed its 2020 Market Panorama, prepared by iDate, detailing the latest rankings and trends for fibre deployment across Europe. The UK was among five countries with the highest annual growth rate over the last year, with 50.8 per cent growth.
In last year's rankings, the UK was ranked bottom across Europe, but has now leapfrogged Serbia and Austria, with a further 1.4 million plus extra premises gaining access to fibre over the course of the last year, according to the report.
However, it has been suggested that the report's claim of 15.1 per cent FTTH/B coverage across the UK in September 2019 is overly optimistic. According to Ofcom's latest summary of data from all providers, gathered in December, coverage across the UK was at 10 per cent.
The reason for this discrepancy has not been disclosed, but some have suggested that the report may be factoring overbuild incorrectly, may have included areas that had been built but not gone live, may have used old figures from providers or may have an incorrect baseline number of premises.
Nonetheless, the report still shows a significant rate of growth in the UK's fibre deployment efforts, boosted by recent efforts such as increased government support for network building, funding schemes and Ofcom introducing changes to regulation in order to foster investment.
Increased competition between ISPs has seen rapid growth in fibre deployments in urban areas. The government has also pledged a further £5 billion in an effort to ensure every home in the UK can access gigabit services by the end of 2025, which will largely tackle rural builds.
According to the report, the UK now has a market penetration rate of 2.8 per cent, more than doubling the 1.3 per cent it registered in last year's report. The UK's take-up rate meanwhile is reported as 18.2 per cent, up from 13.1 per cent in last year's report.