Freedom Fibre invests £5m to expand network into Shropshire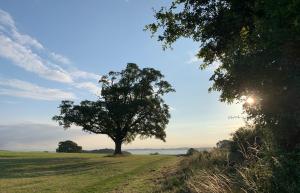 UK fibre network provider Freedom Fibre has announced it has invested a further £5 million to extend its network into Shropshire in in the spring of this year. The company, which is supported by Internet Service Provider TalkTalk is currently rolling out its 10 Gbps-capable Fibre-to-the-Premises (FTTP) broadband network in semi-rural areas of the North of England.
The alternative network provider's Shropshire rollout, on which construction has already commenced, will see the Freedom Fibre full-fibre network extended to the towns of Whitchurch, Wem and Prees. The rollout in Shropshire comes after Freedom Fibre focused the initial early stages of its network build on the North West, with various towns across Greater Manchester, Merseyside Cheshire and Lancashire being connected to the gigabit-capable network.
Chief Finance Officer, Darren Woods said: "Our initial build has been focused around North Cheshire and South Manchester, and while we will continue to build in these areas, we are delighted to be expanding into Shropshire to offer the benefits of full-fibre to residents in Whitchurch, Prees and Wem".
Freedom Fibre's network already covers around 10,000 premises with the aim of reaching up to 50,000 in the North West by summer 2022. The company, which has already invested more than £5 million in its FTTP build, previously planned to invest around £30 million by summer 2022.
The provider is hoping to minimise disruption to residents as much as possible during the build in Shropshire and will use existing BT Openreach infrastructure and telegraph poles where possible to help achieve this. Such an approach also helps to make the build more environmentally friendly.
Marie Danby, Freedom Fibre's Service Operations Director, said: "Already residents are telling us how excited they are to sign up for the service after suffering from poor speeds for some time. Customers will be able to access speeds of up to 500mb through TalkTalk, making a huge difference to how they can use broadband at home."