Freedom Fibre expands its full-fibre network across the Northwest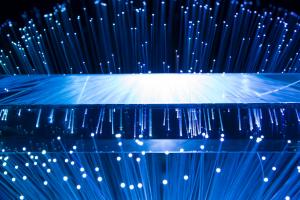 Internet service provider Freedom Fibre has announced a further rollout of its full-fibre network across the northwest of England. Four new towns have been added to the provider's plans, including Newton-le-Willow and Earlestown, both in Merseyside, Burtonwood in Cheshire and Leigh in Greater Manchester.
Tony Moore, Chief Delivery Director at Freedom Fibre, said: "We are delighted to announce our latest rollout plan in the North West, we are working closely with the Council to ensure that we co-ordinate the network build activities in conjunction with other utility/infrastructure projects and feedback so far has been really positive."
According to Freedom Fibre, the build is set to take ten to 12 months and will begin before the end of the year. However, some residents will be able to connect to the new network sooner as each phase of the network rollout is completed.
"We will be using Openreach's existing infrastructure where possible to reduce the time required for digging works, enabling fibre to be installed in some streets in a matter of hours rather than days but, most importantly, to reduce the disruption to residents as we roll out our new network." Moore commented.
Residents and businesses are now able to register for the new network which uses 100 per cent fibre optic cables to carry data. Freedom Fibre, which has invested over £5 million into its new build, plans to spend £30 million by summer 2022 after recently receiving a funding boost from internet service provider, TalkTalk. The investment will mean that 50,000 homes will be able to access the company's full-fibre connectivity.
Earlestown Councillor Terry Maguire said: "It is an important breakthrough in creating better connectivity for all areas. It's important to remember that any short-term disruption will pay off in the long-term; once the network's built. Freedom Fibre is willing to engage with local residents to ensure they understand the benefits of this new technology and ensure residents feel they are informed".