First BeFibre customers go live in Essex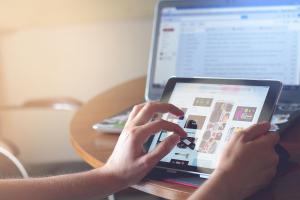 Internet service provider BeFibre has announced that its new gigabit-capable Fibre-to-the-Premises (FTTP) network has gone live in the Essex town of Brentwood. The network, which is being built by network operator Digital Infrastructure, plans to cover one million premises across the UK by the end of 2027 and has now gone live in its first location, with Brentwood being one of the firm's first build sites.
BeFibre and Digital Infrastructure first emerged in the UK's broadband market last year, announcing the aim of covering 1 million premises across 80 towns and cities in the UK within 6 years. The first goal that the rollout is looking to achieve is to deliver Ready for Service (RFS) connections to 200,000 premises by the end of this year. The operators are being funded by £100 million in financing from Basalt Infrastructure Partners.
The rollout began in the town of Crewe, Cheshire, with the aim of reaching 38,000 premises. The start of this build was followed by the rollout in Brentwood, which will cover 14,000 premises. In addition, the company has also announced builds in Clacton on Sea, Dinnington, Hattersley, Heysham, Hyde, Ingatestone, Maltby, Nantwich, Oundle, Skelmersdale and Worcester.
BeFibre and Digital Infrastructure are working to cover towns in the North of England, with plans to connect premises in Stalybridge, Ramsbottom, Heswall, Dinnington, Glossop and Gamesley, Thornton and Hambleton, Mossley, Wickersley, Hadfield and Hollingworth, as well as Bowden Hall in Gloucester, Uppingham, Corby North and Oakham in the centre of England.
Charlie Ruddy, BeFibre and Digital Infrastructure CEO, said: "We're so proud of the progress we've made and are delighted with the feedback we've received from Tania Burton and other residents who no longer suffer from poor service and broken promises from their broadband providers."
"Having sponsored Brentwood's Concert for Ukraine too, we're really keen to keep communicating with the area's residents to see how we can help them even further. We'd welcome local communities and groups to get in touch."