Fibrus passes 58,000 Northern Ireland premises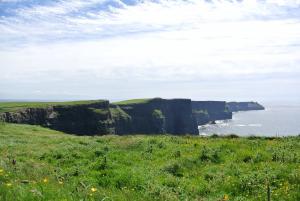 Broadband provider Fibrus has announced that its rollout of full fibre (FTTP) broadband across Northern Ireland has now passed the milestone of 58,000 premises. The company says it is currently rolling out cable at a rate of 14 kilometres per day.
The announcement reflects the progress made under its planned total £350 million infrastructure investment and following the award of £165 million in public funding through the NI government's Project Stratum.
With the Project Stratum funding, the company is contracted to connect 76,000 premises in rural and under-served areas of Northern Ireland by 2025. Through this and its own commercial rollout, Fibrus says it is on course to exceed its target of 100,000 premises by the end of 2021.
Commenting on the firm's Northern Ireland rollout, Fibrus Chief Executive Dominic Kearns said: "Over the last 12 months, Fibrus has travelled the length and breadth of Northern Ireland, meeting with local communities and introducing our hyperfast full fibre network to their areas.
"We understand the transformative impact our work has on every home and business owner we connect, so we are delighted to have reached this major milestone and have passed just over 58,000 premises in such a short period of time. Today our build rate is over 14km of cable every day – a phenomenal run rate for a company like ours which is still scaling up."
Kearns added: "We're well on our way to delivering to over 40 per cent of the homes and businesses in NI, and with the cities and major towns being delivered by others, we believe NI will be the first region on these islands to have 100 per cent coverage of full fibre broadband. We are committed to helping achieve this."
Outside of Northern Ireland, Fibrus is also building in England. By the end of 2024, the provider aims to cover around 300,000 premises across 118 regional towns in North Yorkshire, Northumberland and Cumbria.