Dorset council to extend its rural broadband coverage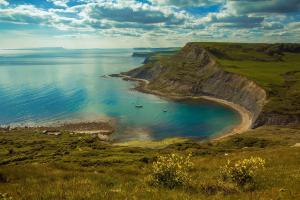 An additional £5 million has been awarded to support the Superfast Dorset (SFD) project and the extension of its existing Phase 3 contract.
Presently, £7.4 million has been put towards Phase 3, which has seen SFD work alongside Openreach (BT) to bring superfast fibre-to-the-premises broadband speeds of 24Mbps+ to 97 per cent of the county.
As a result of the new funding, 3,800 more homes and businesses in rural regions will be connected to superfast broadband networks.
Programme manager of Superfast Dorset, Dominic Fitzgerald, said: "The proposal for Phase 3 contract expansion via the Change Control process would require additional public funding.
"This would be drawn from the £3.7 million RBI grant award from DEFRA (RPA), public funding released from the initial Phase 3 build from descoped structures (structures cancelled on cost considerations, areas now provisioned by a third party or other in life changes) and existing capital underspends in the SFD programme.
"It should be further noted that the DEFRA grant award remains conditional pending assurance by Building Digital UK (BDUK) on behalf of DEFRA and final approval by the RPA of the modelled coverage and delivery specifics put forward under the Change Control process by Openreach."
Although the extension will still leave roughly 10,000 premises across the county without access to the superfast broadband, Dorset County Council has started considering a Phase 4 contract through which to upgrade the remaining areas to get "as close as practicably possible" to 100 per cent coverage.
In the meantime, however, the extension to Phase 3 has been deemed the "only viable mechanism for the utilisation of the RBI grant award within this timeframe," but remains dependent on the approval of the council, BDUK and RPA.
Agreements will be finalised at a cabinet meeting that is set to be held next week, to fully approve plans for the FTTP extension into rural regions.