DCMS committee criticises government over gigabit broadband and 5G plans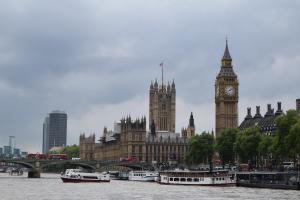 The Digital, Culture, Media and Sport (DCMS) Committee has criticised the government over its plans for the rollout of gigabit broadband and 5G. Prior to its 2019 general election win, the Conservative Party promised that it would make full-fibre broadband available to all premises in the UK by 2025.
This aim has then been twice revised down, originally to include other gigabit-capable technologies than fibre and then later downgraded to targeting 85 per cent coverage by the end of 2025. The government has committed £5 billion to achieving this goal.
In December last year, the DCMS Committee produced a report which called on the government to set out a detailed plan to demonstrate how it would deliver on its ambitious broadband and 5G plans. The report made specific reference to how quickly the original 100 per cent coverage target had been downgraded and said clarity was needed on how the new target would be delivered.
The December 2020 report also questioned the viability of plans to have the majority of the UK covered by 5G by 2027, pointing out that the aim would be even more difficult in the wake of the ban on high-risk providers such as Huawei.
However, the government's responses to the issues raised by the DCMS have been criticised by the Committee. DCMS Committee Chair Julian Knight MP said: "We raised urgent questions in our Report to Government requesting that it set out detailed plans about how it would deliver on its revised-down target for gigabit-capable broadband and crucially, how likely it was to be met."
"Ministers have failed to answer that key question, among others, and provided inadequate responses elsewhere. Today I have written to Secretary of State Oliver Dowden calling for a full response to our recommendations and to points that have gone unanswered. These are questions that cannot be avoided."
Knight has now requested a full response from the government by April 1, with an assessment on the likelihood of the revised targets being met and details on the steps the government is taking with the telecoms industry to achieve them.