Customers report delays to regrades on Openreach lines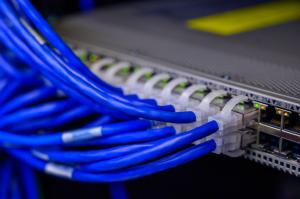 Broadband customers on Openreach FTTP-based networks, across various providers, have reported that their requests to regrade their service to faster tiers are facing delays. The delays seem to be largely impacting new build properties on greenfield sites and is being attributed to a system change made by BT Wholesale.
Many customers have been waiting for regrades for several weeks and some have since been told by their providers that the estimated date for a fix to the issue will not be until mid-August at the earliest.
Zen Internet Operations Director Mike Piggott said: "We have been experiencing some delays on FTTP Broadband Re-Grades, specifically relating to Green Field sites. BT Wholesale made a system change which is causing some orders to fail. This is affecting a number of communication providers who consume FTTP via BT Wholesale. Our supplier is working on a tactical solution and expects to have a fix in place within the next couple of weeks."
In a statement to some customers, Zen Internet said "This is also affecting other ISPs […] We are being told at the moment that an estimated fix will not be until at least mid-August but we are continuing to put pressure on where needed to get this resolved as quick and efficiently as possible, so we can then progress the backlog of orders we have."
A BT Wholesale spokesperson said: "We are aware of a very small number of customers isolated to Greenfield who are currently experiencing slight delays with their FTTP regrade orders, due to a technical fault in the web portal when placing orders."
"This issue relates only to a select couple of speed options for regrade customers, and all other speeds are available as per usual through our business to business interface. We have a fix scheduled to address this delay and are working quickly to resolve this as soon as possible for our customers. We apologise for the inconvenience that has caused to impacted CP's."