County Broadband starts Sudbury FTTP rollout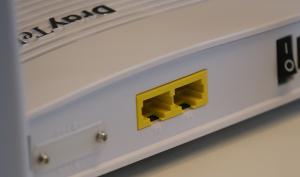 Broadband provider County Broadband has announced that it has started its FTTP rollout in the Suffolk town of Sudbury. Sudbury is home to around 13,000 residents and the rollout is expected to cover 75 per cent of the town's approximately 8,000 premises.
County Broadband said that the project had begun in October and that the build is expected to take 18 months. The provider is backed by a £46 million investment from Aviva Investors and is engaging in projects in more than 100 East Anglia villages, delivering full fibre infrastructure in Essex, Norfolk, Suffolk and parts of south Cambridgeshire.
The rollout in Sudbury was initially announced in November 2020 as County Broadband's first deployment in Suffolk. At the time, the provider said that work was expected to complete by Spring 2022, although the projected time frame now appears to have been extended.
The project in Sudbury is thought to be demand led, with work reported to have only started once the provider had secured sufficient local demand. Notable local buildings that will be covered by the deployment include Sudbury Town Hall and St Peter's Cultural Venue.
County Broadband Director of Sales and New Territories James Salmon said: "We are very excited to confirm that our plans to build and deliver world-class digital infrastructure in Sudbury are going ahead at such a pivotal time. The region needs to bounce back strongly from the pandemic and future-ready infrastructure such as full-fibre broadband will turbocharge productivity and deliver vital new services for residents."
"Thousands of families and individuals, many of whom are remote working, plus a whole host of businesses who want to innovate will benefit from lightning-fast gigabit speeds and bullet-proof reliability once we've completed our long-term infrastructure project in Sudbury."
James Cartlidge, MP for South Suffolk, added: "I am always keen to see private business investment into South Suffolk, especially where it provides a significant benefit for my constituents. We know that high-speed internet is an important resource for communities, and I am pleased that Sudbury residents will have more choice of broadband provision from a local provider."