Coronavirus: Openreach pauses future FTTP build plans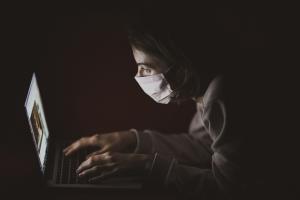 UK network operator Openreach (BT) has announced that, on account of the coronavirus pandemic, its future build plans for G.fast and Fibre-to-the-Premises (FTTP) have been put on hold and that engineering work to extend the network has been scaled-back.
Previously, Openreach's full-fibre build plans had been gathering speed, reaching a peak of around 27,000 premises per week, en route to its goal of connecting 4 million premises by the end of March 2021, with the ultimate forecast goal of 15 million premises at some point in 2025.
However, the coronavirus pandemic has taken a toll on Openreach's workforce, causing it to scaleback non-essential engineering work at the end of March. This scaleback essentially stopped or delayed many new broadband and phone installations, repair works and appointments with engineers across the UK.
Subsequently, Openreach has announced that, due to the coronavirus, its build plans from March 20th onwards were "not available", although the operator added that "we will supply these as soon as possible."
The network operator had also been expected to announce the results of its G.fast review at the end of March. Further deployments of the hybrid fibre technology had been placed under review in 2019, as Openreach sought to focus on FTTP. G.fast currently covers around 2,725,000 premises across the UK.
Discussing the announcement that the FTTP rollout was to be delayed and that the outcome of the G.fast review was also likely delayed, a spokesperson for Openreach said: "We're continuing to build full fibre as this work mostly happens at a safe distance from members of the public, for example digging trenches along highways and verges."
"We have stopped a few activities however, like extending the network into multi dwelling units. We're also assessing any potential impact on the overall programme and working closely with the Government to factor in the new guidelines."