Cornwall leads the way for superfast broadband success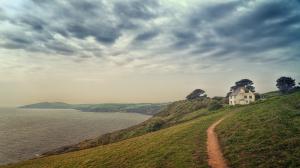 Cornwall has been described as being the "poster boy" for the development and roll-out of full-fibre superfast broadband, inspiring 50,000 more homes and businesses across the country to upgrade their internet networks as a result.
The Duchy reported that high-speed internet boosted the Cornish economy by £154.6 million by providing 24,7000 local businesses with access to superfast broadband, and consequently creating 4,090 more jobs.
Roughly 37 per cent of all Cornish homes and businesses are now enjoying superfast broadband connectivity, in comparison to only 8 per cent nationally.
CEO of Openreach, Clive Selley, announced the same whilst visiting three rural businesses in Cornwall. He said: "Cornwall very much is the poster boy for superfast broadband.
"The Duchy has 37 per cent of businesses connected to fibre-to-the-premises broadband when the national take up is just 8 per cent. There are still 63 per cent of premises that need to be connected so our roll-out will certainly continue, but we are taking the processes that have been pioneered in Cornwall and taking them out to the rest of the country.
"If we can power businesses, we know it will create jobs and wealth. It's a virtuous circle."
Selley noted that the boosted internet speeds of 1Gbps were 18 times faster than the existing average, and 10 times faster than speeds experienced in central London.
Sarah Newton, a local MP who met with Selley during his tour of Cornish businesses, discussed the importance of strong and reliable broadband connectivity, stating that it was on par in terms of importance with gas and electricity.
Newton added: "There are so many people who run businesses from home or rural locations thanks to great internet connectivity.
"Access to superfast broadband is vital, not just to the local economy but for our national economy. It is important to get people out of London like Clive to see the transformative effect their investment in rural connectivity makes."