Community Fibre partners with Tower Hamlets social housing firm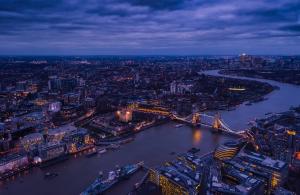 Community Fibre has announced that it has struck a deal with social housing association EastendHomes to deliver its full-fibre (FTTP) network to 4,000 homes in the London Borough of Tower Hamlets.
The ISP will also provide a free Gigafast connection to six community centres operated by EastendHomes in the borough. Furthermore, it has also said that it will continue to work with EastendHomes for the next year upgrading its systems across its buildings completely to full-fibre, with the aim of improving security and sustainability.
Currently, Community Fibre's network is available to around 200,000 London premises and the operator is aiming to reach one million premises by the end of 2023. The network is currently available across many parts of London, including the City of London, Croydon, Southwark and Westminster, among other areas.
Discussing the deal with EastendHomes, Community Fibre CEO Graeme Oxby said: "The past year has shown how critical it is to allow people to stay connected. As a London-based internet service provider, we believe all Londoners have the right to access fast, reliable broadband at an affordable price, as much as any other key utility services."
"Our partnership with EastendHomes is the way forward to help us achieve this goal and empower more London communities to stay connected and build an inclusive digital future in the capital city."
EastendHomes Managing Director John Henderson added: "Digital inclusion is at the heart of EastendHomes' partnership with Community Fibre and a belief that access to affordable reliable broadband is fundamental in 2021."
"Our agreement will ensure all our buildings are providing high speed full fibre broadband to keep our residents connected and support them with their everyday needs. Free Wifi at each one of our community centres also means there is always a friendly place for our residents to go online."