Community Fibre partners with Kelly Group for FTTP build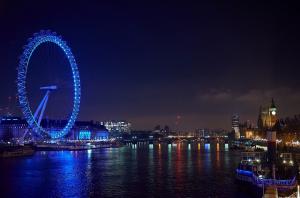 Community Fibre has announced that it has entered a partnership with Kelly Group, which will see the civil engineering company support the further rollout of Community Fibre's Fibre-to-the-Premises (FTTP) broadband network in London.
In addition, the partnership will also help to create around 200 jobs within local communities. Kelly Group says it will recruit and coach trainees from its North London multi-discipline training facility.
Commenting on the company's deal with Kelly Group, Community Fibre CEO Graeme Oxby said: "We are thrilled to partner today with Kelly Group, the leading provider of Network Infrastructure Civil Build in the telecommunication industry. Kelly Group will be supporting us in our mission to bring faster, reliable and affordable 100 per cent full-fibre broadband to London communities."
"Their proven track record in delivering quality installation at scale makes them the partner of choice to significantly increase our network deployment in London and reach our target of one million London homes and businesses, directly connected with 100 per cent full fibre broadband to their premises, by 2023."
Kelly Group Chief Operating Officer Simon Burckhardt added: "We're delighted to be supporting Community Fibre with their expansion strategy and mission to bring faster, more affordable internet services to Londoners."
"I have been aware of Community Fibre and its award-winning Full Fibre internet services for a few years. We are particularly excited to be joining forces with a company that not only provides an excellent product, which will be key to upgrading London to a true Gigabit city, but also does so with community values at the forefront."
Community Fibre has already helped to create around 1,000 jobs within London in the past year as its FTTP network build continues rapidly in the capital. The network is currently available at around 200,000 premises across London and is continuing to expand, with Community Fibre aiming to connect one million premises to the network by the end of 2023.