ClearFibre and Connectus partnership to bring 1Gbps to Northern Powerhouse homes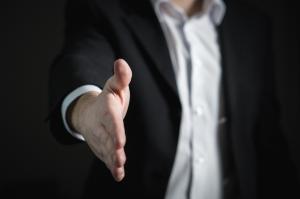 A new partnership between ISP ClearFibre and connectivity provider Connectus looks set to bring gigabit-capable broadband to thousands of new build homes in Northern Powerhouse regions.
Through the partnership, the companies will work together on the design, delivery and installation of a suite of services to two of the UK's largest residential developers. One of these will be Wirral Waters, a 13,000-home development with 20 million square feet of mixed-use space, with Connectus the nominated infrastructure provider.
Services that reported to be included are secure managed internet services for 18,500 homes across the North West and Yorkshire, consisting of newbuilds, apartments, houses and existing residential homes. ClearFibre will offer speeds ranging from 250Mbps to 1Gbps, while Connectus will provide connectivity services, among other solutions.
ClearFibre CEO Paul Eaton said: "ClearFibre and Connectus have a unique opportunity to bring something very different to the market that is unique, but at a time when these tools are desperately needed for Residents in today's changing world which directly benefits the Resident, personally and professionally and indirectly the companies they work for."
Connectus CEO Roy Shelton added: "Both our companies are very much aligned and complement each other well. Connectus have a deep passion for continually developing the products and range of Connect-Protect-Collaborate services we bring to the market."
"We are not just about connectivity, we are about end to end services and solutions for the benefit of people, families, communities and businesses not just in the North, but across the UK. We are extremely conscious of people, jobs and their financial situation, which is why we bring very high-quality products and services to people's homes which are very, very affordable and are available from day one of moving in."
The initial pipeline of projects, combining contracted and non-contracted business, is reported to be worth around £4.2 million annually over a three to four year period.