CityFibre to roll out network to Sheffield council homes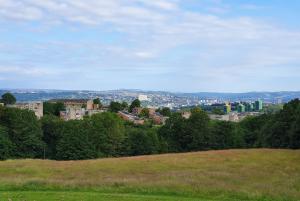 CityFibre has announced that it has agreed a deal with Sheffield City Council to extend its 1 Gbps-capable FTTP network to nearly 20,000 council homes in the city. The new extension comes as part of CityFibre's £4 billion project to cover 1 million premises by the end of 2021 8 million by the end of 2025.
As part of this nationwide rollout, CityFibre is investing £115 million in Sheffield. The provider began its build in Sheffield in February 2021, with the aim of delivering its full fibre network to the vast majority of premises in the city. The build, which began in the Darnall and Wybourn neighborhoods, is being undertaken with utility engineering contractor O'Connor Utilities.
The new agreement with the city council will help CityFibre to deliver on its Sheffield build and the company adds that it will help to address the digital divide within the city, giving social housing residents access to a quicker, more efficient broadband connection.
CityFibre's City Manager for Sheffield Natalie Ward said: "The pandemic has proven just how vital good quality connectivity is to everyday life and this need is only set to grow. More reliable connectivity brings significant benefits from home working, learning and entertainment experiences. CityFibre's full fibre network is also future-proof, meaning that its capacity can be increased as the city's data needs grow."
"We are committed to bringing faster, more reliable full fibre network technology to communities like Sheffield, ensuring nobody is left behind. This agreement will make a genuine difference to social housing residents of the Council by ensuring they, too, can access full fibre services as they go live across their neighbourhood."
Sheffield City Council Leader Terry Fox added: "It is crucial that our tenants have access to fast and reliable broadband at a reasonable price and we are delighted that CityFibre has chosen to invest in the area with these full fibre installations. This partnership is part of our wider support for local people to access and make the most of digital services."