CityFibre partners with social housing provider for Coventry rollout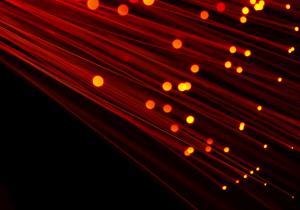 CityFibre has announced that it will partner with social housing provider Citizen to extend its full fibre network to more than 18,000 customers in Coventry.
The agreement will help to ensure that CityFibre's network build in Coventry can proceed smoothly, with Citizen owning and managing a large portfolio of properties across a wide range of communities in the West Midlands.
CityFibre Strategic Wayleave Manager Sanjay Sudra commented on the firm's agreement with Citizen: "The COVID-19 pandemic has shown, more than ever, just how vital a fit-for-purpose connection is for work, play and keeping in touch. The agreement we have reached with Citizen will make a genuine difference to thousands of people living in properties across the city.
"We look forward to working with even more housing associations across the country to help their tenants take advantage of the benefits of Full Fibre."
Liz Bloomfield, Portfolio Manager at Citizen, said: "It's great news that around 18,500 of our customers and tenants will have access to next-generation digital connectivity, which is increasingly important to so many aspects of our life, from working effectively at home and socialising to entertainment."
"It's vital that our homes have access to the best broadband available and I'm really pleased we're already working towards our homes having futureproof Gigabit-capable broadband speeds."
CityFibre's Coventry rollout is being undertaken through a £60 million investment, which forms part of the provider's wider £4 billion full fibre project. Through its wider rollout, CityFibre is aiming to cover 8 million UK premises, or around 30 per cent of the UK, in 285 towns, cities and villages, with the bulk of the work scheduled to be completed by the end of 2025.
Part of its strategy has involved reaching agreements with housing providers, such as the Citizen partnership and its recent deal with Thirteen Group in Middlesbrough.