CityFibre continues FTTP rollout with £25m Bath investment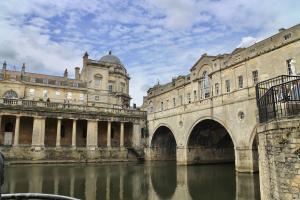 CityFibre has announced that it has begun its £25 million FTTP rollout in the city of Bath after breaking ground in the area of Weston. The project is expected to be fully completed by 2023, but services will go live for residents as the rollout proceeds, with the earliest connections likely to be available by the end of the year.
Kier Group, which CityFibre has worked with on several rollouts elsewhere, will handle the civil engineering for the Bath project. Kier Group and CityFibre will work closely alongside Bath & North East Somerset Council, as well as local communities, in order to ensure a fast rollout with minimal disruption.
CityFibre has said that, while each area will typically take several weeks to complete, construction teams will usually only be outside each home for around two to three days. The provider has also said it will contact residents via post prior to work beginning.
CityFibre City Manager for Bath Neil Madle commented: "Bath is a historic city most often associated with the likes of Jane Austen and its Roman Baths, but it's also a forward-looking area with one of the fastest growing tech economies in the UK. I'm immensely proud to see work getting underway in Bath today as it means businesses and residents will soon have access to the best infrastructure available."
"It's important to remember that any short-term disruption will pay off tremendously in the long-term. Once the network's built, it will serve the community's connectivity needs for decades to come and underpin the city's digital ambitions."
Councillor Richard Samuel, Bath & North East Somerset Council Deputy Leader and Cabinet Member for Resources and Economic Development, added: "It is fantastic that CityFibre is now ready to start delivering its £25m infrastructure investment programme in Bath, providing a citywide network that will benefit residents, businesses and services. This is a once in a generation upgrade that will future-proof our network infrastructure at a time when connectivity has never been so important."