CityFibre completes FibreNation acquisition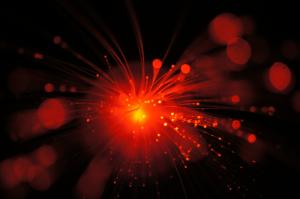 UK full fibre provider CityFibre has confirmed that it has completed the £200 million acquisition of FibreNation from TalkTalk Group, following shareholder approval. The acquisition sees CityFibre continue its strategy of investing in the rollout of full fibre broadband across the UK.
Following the acquisition, CityFibre has increased its roll-out target for 1 Gbps Fibre-to-the-Home (FTTH) broadband from 5 million premises to almost 8 million, which will be supported by an investment scheme of up to £4 billion.
FibreNation was founded in 2018 through a joint venture from TalkTalk, Sky and CityFibre. It was launched to rollout full-fibre coverage across York and the surrounding area in the North of England. It offers TalkTalk's gigabit-capable broadband to around 49,000 premises.
It had aspired to covering around 3 million UK premises, but difficulty in securing sufficient investment had limited the deployment. Its acquisition by CityFibre was first announced in January 2020 and has established CityFibre as the UK's third national digital infrastructure platform.
FibreNation will retain its brand on the market and will continue to operate and expand its networks. CityFibre's initial roll-out plan forecasts it will connect 1 million premises by the end of next year, with the target of 8 million hoped to be reached by the end of 2025.
TalkTalk Group will now begin systems integration across Cityfibre's current and future network roll-out, as part of a long-term commitment to ensure customers can continue to benefit from the faster network as it grows.
CityFibre CEO Greg Mesch said: "In the face of the rapid spread of the Coronavirus and its unprecedented impact on the UK's society and economy, we believe that the need for world-class digital infrastructure has never been greater."
"Completing our acquisition of FibreNation marks an acceleration in our ability to deploy the critical future-proof digital infrastructure our country needs. By significantly expanding our rollout ambition to up to 8 million premises, CityFibre is helping to answer the call for a full fibre Britain."