CityFibre completes and extends Stirling FTTH network build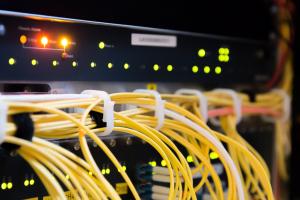 CityFibre, in partnership with Vodafone UK, has announced the completion of its £10 million FTTH broadband network rollout in Stirling, as well as a £2 million extension to the network. The Scottish city becomes CityFibre's first completed "Gigabit City" build.
CityFibre says its new network covers 17,500 premises across Stirling and the Bridge of Allan, but that, "in response to strong demand" it has committed to extending the network to an additional 2,500 premises in the city.
Much of the extension will focus on Stirling's city centre, with CityFibre adding that it would continue to liaise with local communities, Stirling City Council and partners in order to "aggregate demand and further extend its rollout."
CityFibre CEO Greg Mesch said: "Completing the delivery of our first Gigabit City build project is a major milestone for CityFibre and demonstrates the speed with which an entirely new digital infrastructure can be deployed."
"It's thanks to the huge support from Stirling Council and residents of this spectacular city, that we have been able to make such rapid progress and we are delighted to announce the further extension of our build to thousands more homes and businesses."
"Providing full fibre nationwide by 2025 is the single most critical and effective infrastructure project to ensure the UK's rapid and long-lasting economic recovery in the wake of the coronavirus crisis. Investment like this will also have a more immediate impact by creating thousands of jobs in Scotland and up to 10,000 across the UK within the next three years."
"As Gigabit City projects like Stirling start to come off the production line, they – and the rest of the UK – will start to reap the benefit."
CityFibre's wider £4 billion investment strategy sees it aim to cover around 1 million premises by the end of next year, with a longer term aim of covering 8 million premises across 100 UK towns and cities, which it hopes to have "substantially completed" by the end of 2025.