Cityfibre begins £45 million Derby FTTH rollout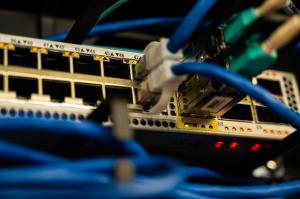 Cityfibre has begun construction on a new 1 Gbps capable Fibre-to-the-Home broadband network in the city of Derby. The provider is working with civil engineering firm J. McCann & Co Ltd on the contract, which will cost around £45 million.
Cityfibre said that it intends for the network to cover every home in the city. The build has started in the area of Mackworth, which will be followed later in the year by Abbey, Mickleover, Allestree and Darley. Once activated, the network will be made available from an increasing range of internet service providers. Cityfibre's Dark Fibre network will be used to help underpin the expansion plans.
Cityfibre City Manager for Derby Dominika Walker said: "For people across Derby, their digital future is just around the corner. Work is now underway way and that is something to be celebrated. Full fibre broadband will help households access all the latest entertainment at lightning speed, but the benefits are far deeper than that – from enabling smart home technology to giving people the freedom to work from home with ease."
"The lockdown has demonstrated how essential a fast, reliable broadband service is for both businesses and residents. While the current crisis is not without its challenges, we are motivated to maintain progress and play our part in providing the digital infrastructure that will support home-workers in their day-to-day lives and enable residents to keep in touch with loved ones and access important online services."
J. McCann & Co Ltd Managing Director John McCann commented: "This is a landmark project for our team to be involved with and we are proud to play our part in ensuring a very bright future for the city of Derby."
"This scheme, along with similar projects across the UK, will transform large areas – gearing them up for the future of connectivity in order to attract businesses, visitors and improve the lives of residents."