CityFibre announces plans for gigabit broadband in Bognor Regis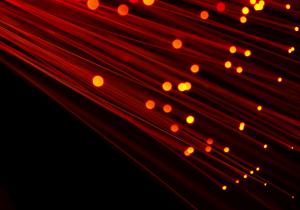 Independent full fibre platform CityFibre, has announced plans to expand its rollout of a new gigabit-capable Fibre-to-the-Premises (FTTP) network to the seaside town of Bognor Regis. The project, which forms part of the operator's £195 million plan for East and West Sussex, will include all the villages between Pagham and Elmer and is expected to be completed by 2024
CityFibre's City Manager for Bognor Regis, Adrian Smith, said: "I'm immensely excited and proud to see work getting underway in the town. This is the start of a new chapter for Bognor Regis as it gets ready to thrive in the digital age. It's important to remember that any short-term disruption will pay off tremendously in the long-term - once the network's built, it will serve the community's connectivity needs for decades to come."
CityFibre says that construction is already underway in Chichester, Adur & Worthing, Crawley, Horsham, Eastbourne and Brighton & Hove. The company added that work in each area usually take a few weeks to complete, with construction teams outside each home for typically two to three days.
As work in each neighbourhood is completed, CityFibre will announce the premises as ''ready for service', so that residents can connect to full fibre-enabled broadband services as soon as connections go live in their area.
Councillor Shaun Gunner, Leader of Arun District Council which covers West Sussex, said: "The public ask for more infrastructure spending. This is that infrastructure spending, delivering speeds of up to one gigabit across Arun. This multi-year project from CityFibre will transform connectivity and enable residents and businesses to access faster broadband. In doing so, it will help to close the digital divide and ensure that Arun is suited to an increasingly digital economy."
Councillor Gunner added: "The new infrastructure will help to future-proof our district and will be key in attracting new investment – building on the work the council is delivering to make Arun a better place to live, work and visit."