CityFibre announces £23m Halifax rollout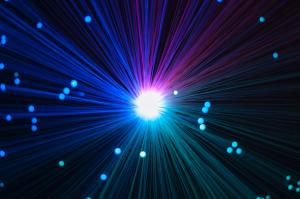 CityFibre has announced that it will roll out its Fibre-to-the-Premises (FTTP) broadband network to the West Yorkshire town of Halifax, with the build set to start in January 2022. The new rollout will see CityFibre invest £23 million in Halifax, in order to make full fibre connectivity available to "almost every" premises in the town.
The operator's build in Halifax will once again be assisted by nmcn, the construction and civil engineering firm with which CityFibre is also undertaking its rollout in the nearby town of Barnsley. The delivery of the project will be led by CityFibre's City Manager Steve Moore.
As CityFibre's rollout in the town progresses, residents will be able to access services from the range of providers that work with the firm, including launch partner Vodafone and TalkTalk. The Halifax project is part of CityFibre's overarching £4 billion investment, through which it aims to cover 1 million UK premises with its FTTP network by the end of this year, followed by around 8 million by the end of 2025.
CityFibre's Steve Moore commented: "CityFibre is making major strides across Yorkshire when it comes to enabling towns and cities with gigabit-capable broadband and Halifax is next in line to reap the benefits of this transformative technology. We cannot wait for residents and businesses to see what is possible with digital connectivity that propels you forward rather than holding you back."
Councillor Silvia Dacre, Calderdale Council's Cabinet Member for Resources, added: "Reliable broadband capacity is increasingly important, supporting effective home-based working and better enabling the use of smart technology.
"Calderdale Council is pleased to be collaborating with CityFibre to improve access to fast and reliable broadband and achieve our ambition of full digital connectivity throughout the borough."
Dacre added that the gigabit connectivity provided by CityFibre's Halifax rollout would form a key part of the council's Inclusive Economy Recovery plans, through which it is aiming to support communities "by narrowing the digital exclusion gap".