CityFibre adds 7,000 homes to Milton Keynes full-fibre project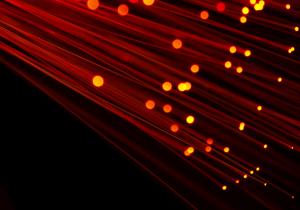 CityFibre has announced that it will add an additional 7,000 homes to its Fibre-to-the-Premises (FTTP) rollout in Milton Keynes. The provider's initial build in Milton Keynes, which began in 2018 and was among its first in the UK, had been largely completed by the end of 2020.
The new expansion of the rollout will see an additional multi-million pound investment on top of the initial £40 million invested in CityFibre's build in the town. The expansion comes with demand for full fibre broadband increasing in Milton Keynes, where over 80 per cent of premises can access a gigabit-capable connection.
Multi-utility solutions provider Granemore Group will continue to deliver the second phase of CityFibre's rollout in Milton Keynes. Granemore Group will continue to work alongside both CityFibre and Milton Keynes Council to minimise any disruption caused by the project, CityFibre said.
CityFibre also added that modern build techniques will be utilised as it targets a rapid and efficient rollout across the remaining premises.
CityFibre City Manager for Milton Keynes Jean Gowin: "I'm delighted that we are able to build a second phase here in Milton Keynes to follow on from our original £40m investment. This will mean extending our Full Fibre network to include even more homes, ensuring Milton Keynes remains one of the leading and best-connected cities in the UK."
"Resident experience from those already connected and enjoying gigabit speeds has fuelled a huge demand for even more full fibre across the city and we're now working quickly to ensure additional premises can also benefit from connecting to our network later this year."
The Milton Keynes rollout is part of CityFibre's overall £4 billion project, through which it is aiming to cover 1 million UK premises by the end of 2021, with 8 million premises provisionally aimed to be connected by the end of 2025. Close to 650,000 premises are covered as of April 2021.