BT reveals details of new full fibre tiers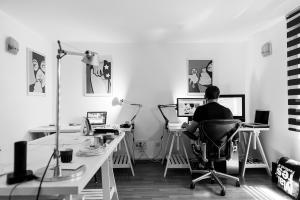 UK ISP BT has revealed details of its new full fibre (FTTP) ultrafast broadband plans. The new packages include a gigabit capable plan offering average download speeds of 900Mbps+.
Previously, the provider's fastest tier available to most consumers was its 33Mpbs tier on its Openreach network. From March 23rd 2020, two new top tiers, of 500Mpbs and 1000Mpbs, will be added to its portfolio.
Its Openreach full fibre network currently covers around 2.1 million premises across the UK. BT aims to reach 4 million premises by March of next year and has also outlined a further ambition of reaching 15 million premises by 2025.
The Full Fibre 500 and 900 packages both come with 24 month minimum term contracts. The Full Fibre 500 tier will essentially replace the provider's previous Full Fibre 250 package, as BT seeks to focus its packages on a smaller number of options for customers.
Due to the new services being based on Fibre-to-the-Premises, customers upgrading from ADSL/ADSL2+ or VDSL2/G.fast (copper and partial fibre) services will require a home visit from Openreach in order for the fibre to be installed and connected.
At the end of last week, BT became the UK's latest ISP and mobile provider to offer extra support to customers during the COVID-19 outbreak. This includes putting into effect changes to assist their most vulnerable customers as well as moves to ensure all users can access "unlimited" home broadband.
With many people now working from home, and most children at home with schools shut, BT Chief Technology and Information Officer Howard Watson said that: "The UK's communications infrastructure is well within its capacity limits, and has significant headroom for growth in demand."
BT said on Friday last week that it had seen a 35-60 per cent increase in weekday daytime traffic since last Tuesday, compared with similar days. "This is still only around half the average evening peak, and nowhere near the 17.5Tbps we have proved the network can handle," Howard said.