BT in talks to sell Openreach stake to fund fibre rollout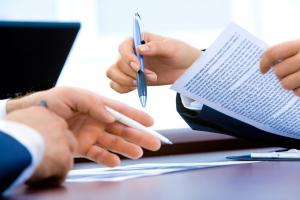 BT is reportedly in talks to sell a stake in its wholly-owned subsidiary Openreach to infrastructure investors as it looks to fund its £12 billion rollout of 1Gbps capable Fibre-to-the-Premises (FTTP) technology. The operator is looking to extend FTTP to 20 million UK premises by the mid- to late-2020s.
Reports indicate that the sale could be valued at around £20 billion, with potential buyers said to include Australian bank Macquarie and an unnamed sovereign wealth fund. Selling the stake in Openreach – BT's most profitable division – could help it cover its £50 billion in pension liabilities and £18.3 billion net debt.
BT also forecasts it will spend £1.3 billion on restructuring over the next five years, although a recently-announced 18-month dividend hiatus could save it £2.5 billion. The group is also expected to secure a considerable amount of the government's £5 billion pledged to extend gigabit-capable broadband to every UK home by the end of 2025.
Following the cancellation of its dividend last week due to the impact of coronavirus on the economy, BT's shares fell to an 11-year low, giving it a market capitalisation of £10 billion. The potential merger of O2 and Virgin Media could also provide BT with stiffer competition.
Talks are said to be at a very early stage and the mechanism through which investors would acquire the stake is yet to be finalised. There are numerous hurdles to a potential deal, for one the degree to which Openreach is regulated and the fact that it is legally separate from BT.
The Openreach network could also be seen by the government as a strategic national asset and, as such, any direct investment could attract considerable scrutiny from competition and telecoms regulators.
The coronavirus pandemic has seen a huge uptick in the use of mobile phones and data. According to BT Chief Executive Philip Jansen, this surge has made the group's network upgrade "a matter of extreme urgency".