Brsk to expand FTTP network to 50,000 Lancashire premises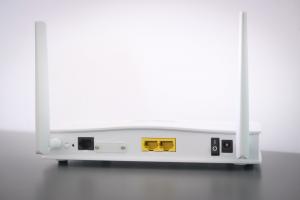 UK ISP Brsk has announced that it will expand its Fibre-to-the-Premises (FTTP) network into the county of Lancashire, with the rollout starting with 50,000 premises in the towns of Burnley and Padiham.
Brsk will install new fibre cables in the towns, utilising existing infrastructure such as poles and ducts to ensure that disruption to residents is minimised. Once the technology is installed, residents will be able to order a cable to be installed to their home, with the ISP offering a six month free trial. Local schools will also be offered a free connection.
Bath-headquartered Brsk only began its first rollout in June 2021 in West Yorkshire. The deployment began in the village of Cottingley, with the provider aiming to connect an additional 50,000 premises in Keighley and Bingley.
Since that rollout began, Brsk has also revealed plans to extend its West Yorkshire rollout to towns including Clayton, Allerton, Sandy Lane, Daisy Hill and Heaton. The expansion into Lancashire represents Brsk's first FTTP foray outside of West Yorkshire.
Brsk Founder and CEO Giorgio Iovino said: "We're installing new fibre cables throughout these areas and bringing fibre all the way into the home. Our network will provide higher speeds and more reliable broadband to residents."
"We're inviting residents in these areas to try our full fibre services against existing copper and wireless technologies, for free for six months. We're confident that our full fibre network is the most future proof technology available as our demand for bandwidth continues to increase. We're confident they will want to keep using our faster and more reliable broadband service."
Burnley Council leader Councillor Afrasiab Anwar added: "I am pleased to see that Brsk will be utilising existing Openreach infrastructure in bringing forward full-fibre to Burnley and I particularly welcome their commitment to providing free gigabit fibre broadband to all schools and qualifying community centres within their coverage area."