Broadway Partners secures £145m investment for rural FTTP rollout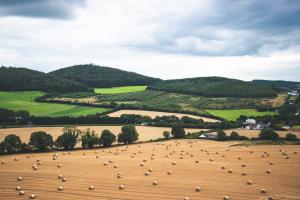 Broadway Partners has announced that it has secured a £145 million investment from Downing LLP to fund its rollout of a new rural Fibre to the Premises (FTTP) network. Through the gigabit-capable network, Broadway Partners' broadband division (Broadway Broadband) will seek to cover around 250,000 premises.
Broadway has been deploying Fixed Wireless Access (FWA) networks to rural communities in the UK since 2016. Recently, the provider has been increasingly focusing on rolling out full fibre networks to rural areas of Scotland and Wales.
Currently, the provider's fibre networks are available in areas including Arran, Ayrshire, Inverness-shire, Monmouthshire, Pembrokeshire, Perth & Kinross and Stirlingshire. In keeping with this, the new FTTP network will be largely focused on hard-to-reach areas of Scotland and Wales.
Broadway Partners CEO Michael Armitage said: "The investment from Downing LLP will enable Broadway Partners to accelerate its rural broadband programme, offering vital connectivity to businesses and households in parts of the country that other providers can't reach."
Armitage continued: "We are fortunate to have had Souter Investments as our provider of funding and wise counsel since 2018, and their expertise and guidance have been invaluable as we have grown from ambitious start-up to even more ambitious challenger. We are looking forward to the next phase of our mission with Downing with confidence and optimism."
Sean Moore, Investment Director at Downing LLP, added: "We're delighted to be working with Broadway Partners to accelerate its plans to bring full fibre into Wales and Scotland. We believe that digital infrastructure, particularly in rural communities, is a key enabler of economic growth and social well-being within the communities that it serves."
"Specifically, gigabit-capable fibre provides a future-proof solution, ensuring that the targeted towns and villages are not left behind. We look forward to supporting the team with their growth ambitions over the coming years."