Alncom targets rural Durham with wireless and full-fibre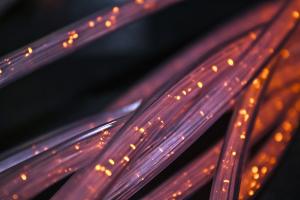 Internet service provider Alncom has begun rolling out its offerings of Fibre-to-the-Premises (FTTP) and Fixed Wireless Access (FWA) to deliver gigabit-capable broadband in parts of rural Durham.
The provider's latest deployment focuses on premises across County Durham's large Raby Estate. Previously, premises on the estate have struggled to access broadband speeds of 1Mbps.
According to a spokesperson for Raby Estates, Phase One of the rollout focused on connecting the local High Force Hotel to full-fibre and wireless broadband.
The spokesperson said Phase Two would "examine other areas of Raby's County Durham and Shropshire landholdings that experience poor broadband connection so that we can we can deliver solutions elsewhere."
Alncom managing director Stephen Pinchen said that the impact of Phase One was "immediate", saying it transformed access to the internet for the hotel.
Pinchen added that installation of the service will be free, while there are numerous different monthly packages available giving access to greater speeds.
According to Pinchen: "We can do this for a low number of properties. We are unique in that we can connect people with wireless quite quickly and then follow up with fibre when it is viable."
"We can fill the gaps, so if there are any areas with low broadband, we can connect them very easily."
Durham county councillor Richard Bell said: "This is welcome news. As someone who has tried without success to get BT interested in serving Holwick with broadband it is good to see a company taking the initiative."
Alncom's previous deployments have largely focused on rural areas of its native county of Northumberland, where it recently completed a 2 kilometre fibre dig connecting the Matfen and Ingoe area.
Pinchen notes that the project with Raby Estates constitutes Alncom's first venture into County Durham