Airband seek to bring FTTP to 500k UK premises after ASI investment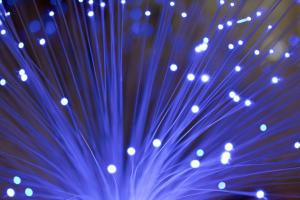 UK Broadband ISP Airband has revealed that it is planning a major FTTP deployment after Aberdeen Standard Investments (ASI) acquired a majority stake in the Worcestershire-based firm.
Previously supported by investments from the National Digital Infrastructure Fund (£16 million) and contracts with several local authorities, Airband has been targeting bringing its services to an additional 50,000 England and Wales premises by 2021.
However, following ASI's investment, the ISP will see a significant investment boost and now aims to deliver its "high-speed" FTTP broadband services to over 500,000 premises across the UK by the end of 2025.
Airband CEO and founder Redmond Peel commented: "We're excited to welcome ASI to Airband and are genuinely looking forward to working with them and Amber to continue rolling out full fibre broadband to our rural communities."
"Their support and expertise means that we as a business are able to invest in and grow our teams to significantly scale up operations, bringing better connectivity to towns and villages that really need it and creating hundreds of jobs in the South West."
"ASI are the natural partner for us because of their shared vision for the business and support of the culture that has been an integral part of Airband for years."
"Together with Amber we now have the support and backing to bring the Airband service and values to many more homes and businesses across the West and South West of England, with more than 500,000 additional premises being covered in the next 5 years."
ASI's Head of Economic Infrastructure Dominic Helmsley added: "The infrastructure team's first investment in the UK telecommunications infrastructure market follows our strategy to acquire and manage high quality infrastructure assets across Europe, and to work on behalf of our investors with local stakeholders to deliver safe and reliable essential services to local communities."
"We are delighted that the existing shareholders have selected us as their preferred partner in the continued delivery of FWA services and to assist in the rural rollout of FTTP networks in the West of England."
"Airband's existing shareholders and Aberdeen Standard Investments have worked together to agree a transaction that benefits all parties and we look forward to continuing to work in partnership with all individuals involved."