8,200 premises added to Devon and Somerset fibre project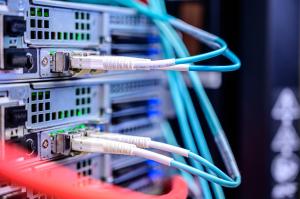 The Connecting Devon and Somerset (CDS) project, which has so far helped 300,000 premises across the counties gain access to superfast broadband, has signed extension contracts with Airband and BT to add a further 8,200 premises by the end of 2021.
So far, the project has seen take-up in areas where it has rolled out reach 65 per cent. The majority of premises connected thus far have been delivered by BT, largely through FTTC, with some FTTP technology. Airband's fixed wireless access network has delivered a further 16,000 premises.
The newly announced premises will be delivered under the Fibre Extension Programme, which is harnessing public investment that the operators had initially returned due to the high take up so far. A further £2.16 million will reportedly come from a local growth deal.
The Fibre Extension will see BT (Openreach) extend its FTTP network to around 2,000 premises at a cost of £6 million, while Airband has agreed to deliver fibre broadband to 6,200 premises.
CDS Board Member Councillor Rufus Gilbert said: "This funding collaboration with Openreach is enabling us to provide more communities with access to reliable, superfast broadband. With unprecedented numbers of people now working from home and keeping in touch via the internet, we're fully aware of the important role the local broadband network is playing – and this investment will be a great addition to that."
Areas in Airband's rollout are: Ilfracombe; Croyde and Georgeham; Gunn; Molland and East Anstey; Bideford; Abbotsham; Hartland; Putford; Holsworthy; Clawton; Gulworthy and Morwellhamm Quay; Lewtrenchard and Chillaton; Yeoford; Cheriton Bishop.
Meanwhile, Openreach is yet to announce its rollout areas, but has surveyed: Blue Anchor; Brayford and North Molton; Brompton Ralph; Exe Valley; Haccombe, Rocombe and the Teign Estuary; Lane End; Satterleigh and Warkleigh; South Kentisbury Ford; South Zeal and Throwleigh; Teign Valley; Twitchen; Watermoth; Widecombe Parish; Yettington.