600 public buildings in Wales now connected to full-fibre broadband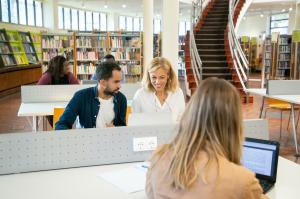 The largest public-sector broadband project in Wales, which has been delivered and funded by the UK government, has been completed, meaning that over 600 public buildings including hospitals, police stations, libraries are now connected to full-fibre broadband.
The roll-out is part of the government's 'levelling up' strategy across the UK which was announced last year with the aim to improve connectivity across Wales.
Julia Lopez, UK Digital Infrastructure Minister, said: "We've funded hundreds of faster broadband upgrades across Wales to put public services in the digital fast lane so they can deliver more for communities. This is on top of our £5 billion Project Gigabit which will bring better broadband to tens of thousands of rural homes and businesses across Wales and the UK that would otherwise be left behind."
The scheme, which was funded by an £11.5 million UK Government investment comes after a survey found that more than 50 per cent of respondents from rural areas felt that the internet they had access to was not fast and reliable.
The survey included participants from the National Federation of Women's Institutes in Wales, the CLA, Farmers' Union of Wales and NFU Cymru among others. It found that 66 per cent in rural areas said that they had been impacted by poor broadband, with only 36 per cent having superfast broadband, compared to 67 per cent in urban areas. Pembrokeshire, Ceredigion and Carmarthenshire were highlighted as areas that were particularly poor.
Simon Hart, Secretary of State for Wales said: "This is a significant step that will make so many people's lives easier in Wales. Every day increasingly more public services are being delivered online. The investment of £11.5m from the UK Government to improve connectivity means the public will have better access to these services which will be faster and more efficient."
"And for those who do the vital work in these locations such as GP surgeries, daycare centres and libraries – they will notice a transformation which will allow them to deliver their important work with greater ease."