21 Cambridgeshire villages added to County Broadband FTTP roll out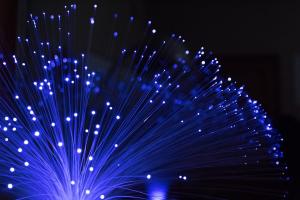 East of England-focused internet service provider County Broadband has announced that 21 villages in Cambridgeshire have been added to its gigabit-speed full-fibre broadband rollout. The expansion to the ISP's fibre-to-the-premises (FTTP) rollout plan will cover villages in St Neots and Huntingdon, across rural parts of the county.
James Salmon, Director of Sales and New Territories at County Broadband, said: "As an East of England company, we are committed to helping Cambridgeshire become a flagbearer for future-ready digital connectivity. Crucially, we have secured millions of pounds of private funding to spearhead our ambitions, meaning we can start planning today to meet our growing future needs."
It is estimated that the expansion will take 18-months to construct and will cover just over 6,000 rural premises in Boxworth, Buckden, Diddington, Elsworth, Eltisley, Grafham, Graveley, Great Paxton, Great Staughton, Hail Weston, Hilton, Knapwell, Lolworth, Midloe, Offord Cluny, Offord D'Arcy, Papworth St Agnes, Perry, Southoe, Toseland, and Yelling. However, each village will need to give the green light to the rollout proposals before work can begin.
Salmon added: "It is also important to emphasise that building full-fibre infrastructure in rural locations at this scale is a complex task. Each project requires significant planning, resources and time. It involves the coordination of highways, landowners, civil works and advanced fibre optic engineering. That's why the sooner we start, the sooner our future-ready full-fibre service will become available."
County Broadband's wider roll-out, which is being funded with tens of millions of pounds of private investment from Aviva Investors, will cover thousands of premises across the East of England, the firm has said. The ISP is extending its network to 56 villages in south Cambridgeshire, with 14 of those having already gone live.
Councillor Peter Balicki, Chairman of Hilton Parish Council, said: "The construction of a new full-fibre broadband network in our village is the only way we can receive the internet speeds and reliability our residents need and we look forward to working with County Broadband's teams and learning more about their plans to future-proof our village."