20,000 Westminster social housing flats to gain FTTP broadband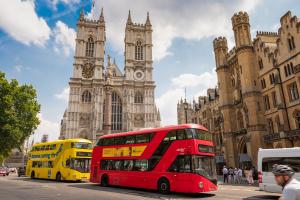 20,000 social housing flats in the London borough of Westminster will gain access to a fibre broadband connection under a new deal announced by provider G.Network. The ISP stated that it had reached an agreement with the local Westminster authority to extend its Fibre-to-the-Premises (FTTP) network to more than 1,800 buildings in the borough.
G.Network has so far covered around 240,000 London premises as part of an ongoing £1 billion investment in its 10 Gbps-capable FTTP network. Ultimately, the provider is aiming to cover a total of 1.4 million premises over the course of the next five years.
The provider's work in the borough of Westminster has been ongoing for several years now, with its home broadband connections largely focusing on the private rented sector. G.Network says it has installed broadband on more than 160km of streets in the borough.
During the course of this work, G.Network claims that fibre coverage in Westminster has grown from around 10 per cent of properties in 2017, to more than half now, while average download speeds have nearly doubled, it says. Numerous other providers have also been active in Westminster during this time.
G.Network's Chief Operating Officer David Sangster said: "This is a milestone for G.Network and for Westminster residents. Over the past few years, we've made great strides to upgrade broadband connections across Westminster.
"We're delighted that we can now bring reliable, affordable connectivity to every tenant of Westminster Council as well as those in the private rented sector. We know that many people have suffered with poor broadband, particularly during the pandemic, and we can't wait to start upgrading them."
Cabinet Member for Housing Councillor David Harvey added: "Westminster City Council is committed to building a Smart City by investing in new technology to enhance services and improve the lives of our residents.
"I am therefore proud to be working in partnership with G.Network to roll-out full fibre broadband across all social housing in Westminster, ensuring all residents have access to a fast, reliable broadband connection."