18 Northumberland schools set for gigabit broadband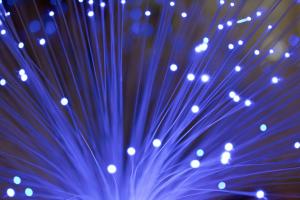 Northumberland County Council is poised to next week approve an investment of £537,000 to provide 18 rural primary schools with a gigabit-capable broadband connection. Cabinet members will vote on the investment, which comes via the Department for Education's £200 million Rural Gigabit Connectivity (RGC) programme, on September 8.
Councillors have been told that the estimated £537,000 cost could be subject to change once sites have been surveyed, but that the RGC funding to be awarded for the project could be increased as required. No timescale for the project has been announced.
The 18 schools were selected based on several criteria, including rurality, location and commerciality. The project will be completed in two tranches, the first tranche consisting of 11 schools and the second of seven.
The 11 schools in Tranche 1 are: Abbeyfields First School, Morpeth; Acomb First School; Cambo First School; Cambois Primary School; Henshaw C of E Primary School; Hipsburn Primary School; New Hartley First School; St Michael's C of E Primary School, Alnwick; Tweedmouth Prior Park First School; Whitley Chapel C of E First School; Wylam First School.
The seven schools in Tranche 2 are: Ellingham C of E Aided Primary School; Kielder Community First School; Ringway Primary School, Guidepost; Seaton Delaval First School; Seghill First School; Shilbottle Primary School; St Paul's RC VA Primary School, Alnwick.
A report from the council reads: "The primary aim is to connect the selected rural primary schools to an ultrafast gigabit capable connection. This will provide the schools with the capability to receive anywhere up to 1,000 Mbps download speed service to their building."
"The move to a gigabit fibre connection would improve the connectivity to the school, access to online resources and save time through more efficient ways of working."
"The connection would also potentially benefit surrounding communities with the fibre infrastructure installed making future build costs cheaper for the area. Select nearby buildings would also benefit from the installation if they are connected to the same infrastructure."
"The costs that are being covered by the DfE are for a new fibre cable to be installed into each school. This can be very expensive to do under normal circumstances and is the main barrier to access faster connections. Rural locations are usually the most expensive to install these cables so the selected schools will benefit greatly. The Service charges and line rental will continue to be paid by the School and not funded by DfE."