14.3 per cent of UK premises can access gigabit broadband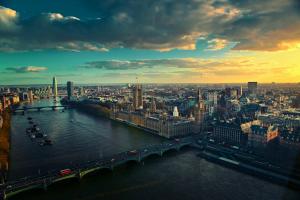 According to new data from Thinkbroadband, gigabit capable broadband coverage is now available to 14.55 per cent of UK premises, roughly 4.4 million or one in seven premises.
This is compared to 12.4 per cent, or 3.7 million premises, that have access to full fibre networks.
The vast majority of the gigabit coverage is from Fibre-to-the-Premises deployments from operators such Openreach, CityFibre, Gigaclear and Community Fibre, among others.
The reason for the greater gigabit coverage is the rollout of Virgin Media's DOCSIS 3.1 technology across their new FTTP network and existing cable networks.
Virgin Media's latest upgrade gives customers across its network access to speeds higher than 1000 Mbps. It aims for DOCSIS 3.1 to reach 15 million premises by the end of 2021.
Openreach, meanwhile, is looking to connect 15 million premises to FTTP by 2025. The government has also pledged £5 billion to help the hardest to connect UK premises gain access to 1 Gbps speeds.
According to Thinkbroadband's research, there are 16 local authorities in the UK that have over 50 per cent coverage at gigabit speeds.
The most well-connected in this regard are the City of Kingston upon Hull, which has gigabit availability at 98.68 per cent of premises, Reading, which has coverage at 89.96 per cent of premises and the City of Southampton, which has gigabit coverage at 87.27 per cent of premises.
Thinkbroadband estimates that the UK will have between 60 to 65 per cent gigabit coverage by the end of 2021.
It also asserts that the government's aim of achieving 100 per cent gigabit coverage by the end of 2025 will be closely affected by the degree of overlap between the various competing networks.
The next stage in its coverage tracking will be to record how many premises have a choice of two or more gigabit providers.