10 countries pass 95 per cent full fibre broadband coverage as UK lags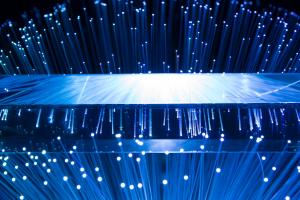 According to a new report from consultancy firm Arthur D. Little, 10 countries have now passed the 95 per cent threshold for full fibre broadband networks coverage. The report indicates that the UK continues to lag behind these levels, but is improving quickly.
The report shows that 12 per cent of UK households had access to full fibre broadband at the end of 2019, up from just 1 per cent in 2012, with 2 per cent of households in total being connected to a full fibre service. This tallies with recently released Ofcom data showing that the UK has risen from 12 per cent coverage at the end of last year to a current level of around 14 per cent.
The UK has seen a significant increase in deployments over recent years, on the back of regulatory changes from Ofcom, public and private investment and other changes. The government is furthermore investing £5 billion in an effort to ensure every home has gigabit capable broadband availability by the end of 2025. While doubt has been cast on this aim, this push will also help fibre broadband coverage.
According to Arthur D. Little's report, the ten countries with 95-99 per cent full fibre coverage are: Singapore; Qatar; United Arab Emirates; Portugal; Spain; South Korea; Hong Kong; Japan; Latvia; Lithuania. Sweden looks poised to pass this threshold, with 94 per cent coverage according to the report.
Arthur D. Little's report said: "In almost all fiber-leading markets, the incumbent has taken a principal role in rolling out nationwide fiber. However, in an increasing number of European countries, alternative operators or new open access fiber entrants have secured billions of euros to deliver promised nationwide fiber coverage in the next four to six years, potentially becoming new future fiber leaders in their respective markets."
The report added: "The take-up rates of fiber services have increased in line with the improved coverage, driven by effective migration strategies. Since 2012, the average take-up rate has grown from 15 percent to 42 percent among the benchmark countries."